SUPER X-FI™ SPATIAL HOLOGRAPHY WON BEST OF CES AWARD 2018
GAME-CHANGING SUPER X-FI BLOWS THE MINDS OF EXPERT REVIEWERS, BAGS PRESTIGIOUS AVS FORUM BEST OF CES AWARD 2018
On its maiden outing at the world's largest consumer electronics show in Las Vegas in 2018, Creative's all-new Super X-Fi technology won the prestigious AVS Forum Best of CES 2018 Award.
"Super X-Fi has been a dream of mine since the 1990s, and has taken over twenty years of engineering sweat, tears and grit to realize this feat. And now to see how many have been blown away by its magical performance is something truly fulfilling for me on a personal level. I've never been so excited before in my whole life. As the creator of the Sound Blaster, which has sold over 400 million units worldwide, the excitement that I felt then doesn't even come close to what I feel now with Super X-Fi. What we are seeing here is life-changing.
We are on the verge of a universal game-changer in the way people experience audio in their headphones, where the audio experience is so expansive, immersive, and life-like, that it'll be the new norm of headphone-listening. Once you experience Super X-Fi, you won't want to go back to the old headphone experience. It's like after watching color on TV, you won't want to go back to black-and-white!
This is the 'Holy Grail' of headphone audio which the whole industry has been searching for. I believe this is what every headphone should sound like. This paradigm shift will elevate mankind's appreciation of audio through this gift we call Super X-Fi."
Sim Wong Hoo
Creator of Super X-Fi and Sound Blaster,
CEO of Creative Technology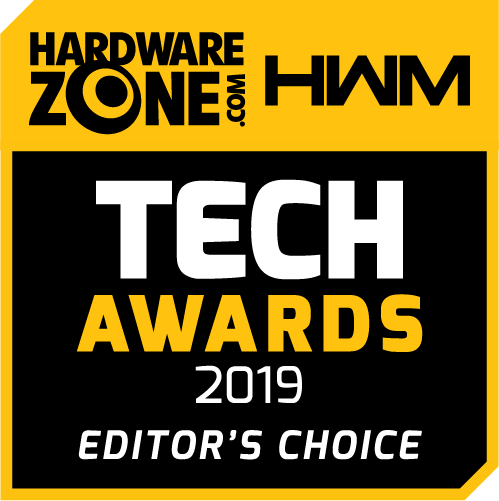 Innovation Award Winner at HWM+HardwareZone.com Tech Awards 2019
"Creative has managed to do something incredible by personalizing the way headphones play sound to perfectly match the individual make-up of our ears. By doing so, they're able to use your personal head-related transfer function to give you a cinematic audio experience that's independent of source."
HardwareZone.com